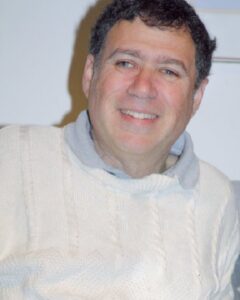 Welcome to a site that will help you understand and choose an endpoint security solution!
What's it all about?
We hope this site will educate you about what endpoint security is, why it is different from other solutions like malware detection and firewalls, and how you can add it to your system.
How did I get here?
I have had an interesting career. I love to learn and want to share what I know with you.
I graduated from Rensselaer Polytechnic Institute at the age of 20, then went on to Carnegie-Mellon University where I received dual Master's degrees in Electrical and Biomedical Engineering at the age of 22. I spent the first 6 years of my career as an engineer at Lawrence Livermore Laboratory working on various biomedical and energy related projects. Over the next 35 years, I worked for a variety of companies in roles as varied as digital signal processing engineer, managing the scrum server for a company with over 10,000 engineers, and writing patents for a startup team within the same company (will get to that later). Along the way, I worked for a variety of companies along the way in varying domains including virtual computers, biomedical, finance, and government.
Somewhere along the way, I decided to get a law degree. I passed both the California Bar and USPTO Patent Bar, and proceeded to practice law. I did that for 12 years before he retired from law, with some time as a California family law attorney, but mostly writing patents and trademarks for small companies. Along the way the USPTO issued me about a half dozen patents of my own, one of which applies to cyber security workflows.
Before completely retiring from engineering, my manager asked me to become a cyber security analyst. I dove into it and got my first certification in 6 months. I then spent three years as a solo cyber security analyst, helping the company create a plan to keep its' website safe from hackers and bad actors. I left the workforce in 2023 with a CySA+ certification and lots of knowledge to share!
What can I do for you?
Endpoint security and protection are important to the security of a site; a lot of people don't realize this! People worry about defending the individual computers and that is important. However, I learned it's better to stop an attack cold at the front gate if you can, and detect it if you can't!
If you ever need a hand or have any questions, feel free to leave them below and I will be more than happy to help you out.
All the best,
Michael Toback
michael@smallbizepp.com