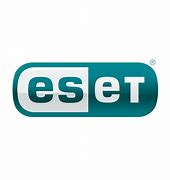 In the digital world, the threat of cyber attacks is ever-present. Detecting malicious activity and safeguarding your business is crucial.
This is where ESET Endpoint, a part of the ESET Protect suite, comes into play. But what exactly is it, and how can it help secure your business? Let's find out!
Note: Some pages on this website contain sponsored links and advertisements. Full Disclosure.
What is Endpoint Security?
Endpoint Security is a comprehensive cybersecurity solution designed to prevent cyber attacks and detect malicious activities. It's like a digital shield, protecting your business from threats such as malware, ransomware, and more. But it's not just about defense – ESET Endpoint also helps you proactively manage security, keeping you one step ahead of cybercriminals.
Key Features
ESET Endpoint Security is packed with features designed to secure your business. It offers multi-layered protection, which means it can defend against various threats at different levels. It also includes a firewall, botnet protection, and mobile device management, among other tools, to ensure your business's digital safety.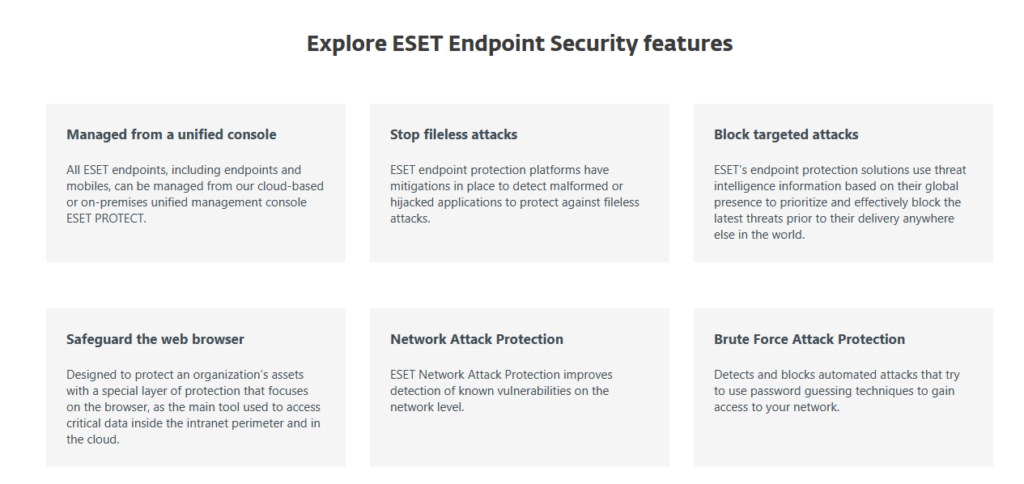 Here is a link to their products (Note: This blog post contains an affiliate link. That means I will get a commission if you purchase through my affiliate link. It cost nothing extra for you. Refer to my affiliate disclosure for further details. Thank you.):
ESET Small and Medium Businesses Products.
Endpoint Protection: Safeguarding Your Digital Assets
ESET Endpoint Protection, an integral part of the Endpoint Protection Platform (EPP), goes a step further. It helps safeguard your digital assets from internal threats, such as data leaks or misuse. It's like having a security guard inside your business, keeping an eye on everything.
Why Choose ESET Endpoint for Your Business?
This product offers robust security features, but it's also user-friendly and easy to manage. It's designed to work seamlessly in the background, so you can focus on running your business without worrying about cybersecurity. Plus, it's scalable, which means it can grow with your business. Independent third-party tests prove its effectiveness, making it a reliable choice.
Installation and Setup
Setting up this ESET package is straightforward. You can configure the download and installation process easily. If you need an older version of this product, it's available for download on desktop devices. Otherwise, please download the latest version of the product for the most up-to-date security features.
Remember, by downloading the product, you explicitly agree to the terms and conditions of the new end-user license agreement.
Pricing and Packages Available
To help you with endpoint security, ESET offers a range of pricing options to suit different business needs. Whether you're a small business looking for basic protection or a large corporation needing comprehensive security, there's a package for you. You can even request a trial to test out the features before committing.
Here is my review of a good entry level endpoint security product, ESET Protect Entry
Customer Support and Resources for Users
ESET offers excellent customer support and a wealth of resources to help users get the most out of their products. From detailed guides to helpful tutorials, you'll have all the information you need at your fingertips. You'll also receive a unique username and password for personalized access to support and resources.
Conclusion: Is ESET the Right Choice for Your Business?
In conclusion, ESET offers robust, user-friendly security solutions that can protect your business from a wide range of threats. Whether you're a small business or a large corporation, This package can help keep your digital assets safe.
Frequently Asked Questions
Q: What is the difference between ESET endpoint security and Endpoint antivirus? A: ESET Endpoint Security is a comprehensive security solution that includes antivirus protection, while Endpoint Antivirus focuses specifically on protecting against malware and other viruses.
Q: How does ESET endpoint security work? A: ESET Endpoint Security works by providing multi-layered protection against various cyber threats. It uses advanced technologies like machine learning and behavioral analysis to detect and block threats.
Q: What does ESET Endpoint protection cover? A: ESET Endpoint Protection covers both internal and external threats. It protects against malware, ransomware, and other external threats, while also safeguarding against internal threats like data leaks.
Q: Is ESET Endpoint a good antivirus? A: Yes, ESET Endpoint is a highly effective antivirus. It uses advanced technologies to detect and block a wide range of threats, making it a reliable choice for businesses.

Experienced cybersecurity analyst, software engineer, patent attorney, worked with Linux, Windows, AWS, lots of security tools. Hope to help people do the right things and do the things right!