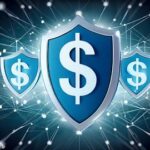 In today's digital age, the security of your business's computer systems is paramount. Cyber threats are on the rise. Because of that, small business managers and IT personnel must be equipped with the right tools to protect their assets.
This article will introduce you to the world of endpoint security. It will provide you with insights into open source software solutions that can safeguard your business.
This guide will offer valuable information to bolster your defense strategies. Read on to discover tools that can help protect your business. When you are done, you will understand their features and learn how they can be integrated into your security framework. Let's dive in!
Introduction to Endpoint Security
What is Endpoint Security?
Endpoint security is the practice of safeguarding the entry points, or endpoints, of a network. These can be devices like computers, mobile phones, and tablets. With the increasing number of devices connecting to business networks, the potential for security breaches has grown.
Protecting these endpoints is crucial to prevent unauthorized access and potential data breaches.
The Role of Endpoints in Today's Digital Landscape
Endpoints are the gateways to your business's data. They function as communication points between users and the company's network. However, these devices are often targeted by cybercriminals due to their vulnerability. Ensuring their security is vital to prevent potential cyberattacks and data breaches.
Diving into Open Source Endpoint Security Software Solutions
XDR and SIEM
OSSEC: The Open-Source Host-Based Intrusion Detection System
OSSEC is a versatile open-source tool designed for host-based intrusion detection, providing a comprehensive suite of security monitoring capabilities.
Log Analysis: OSSEC can analyze logs from various sources, detecting anomalies and potential security breaches.
File Integrity Checking: The tool continuously monitors critical files, alerting administrators to any unauthorized changes.
Rootkit Detection: OSSEC can identify the presence of rootkits, which are tools hackers use to mask intrusions.
Real-time Alerting: The system provides real-time alerts, ensuring that threats are addressed promptly.
Active Response: OSSEC can take predefined actions in response to detected threats, from blocking IPs to modifying firewall rules.
While OSSEC is open-source, there are commercial solutions built on OSSEC that offer additional features, dedicated support, and enhanced user interfaces.
The Hive: A Resilient Incident Response Platform
The Hive is an open-source platform designed to aid in incident response and digital forensics.
Case Management: The Hive allows teams to manage and track security incidents, ensuring organized responses.
Collaboration: Multiple users can work on a single case, enhancing teamwork and ensuring efficient responses.
Task Logging: Every action taken during an incident response can be logged, ensuring transparency and accountability.
Integration Capabilities: The Hive can integrate with various other security tools, from SIEMs to threat intelligence platforms.
Customizable Workflows: Teams can define their workflows, tailoring The Hive to their specific operational needs.
While The Hive is open-source, there are third-party solutions and plugins that might come at a cost, offering enhanced functionalities and support.
osQuery: The System Monitoring Framework
osQuery is an open-source tool that allows users to query operating systems as if they were databases.
Real-time Monitoring: osQuery can provide real-time insights into system activities, from process launches to network connections.
Versatile Querying: Users can craft SQL-like queries, extracting detailed information about system states.
Cross-Platform: osQuery supports multiple operating systems, from Windows to macOS and Linux.
Extensibility: The tool can be extended with plugins, enhancing its capabilities and allowing for custom functionalities.
Performance Insights: Beyond security, osQuery can provide insights into system performance and potential bottlenecks.
While osQuery is open source, there are commercial distributions and platforms built around it that offer additional features, user-friendly interfaces, and dedicated support.
Snort: The Gold Standard of Network Intrusion Detection
Snort has long been recognized as a powerful open-source network intrusion detection system (NIDS).
Real-time Traffic Analysis: Snort can analyze network traffic in real-time, detecting malicious activities and potential threats.
Signature-Based Detection: The tool uses a vast database of signatures to identify known threats and attack patterns.
Protocol Analysis: Snort can dissect various network protocols, ensuring comprehensive coverage of potential attack vectors.
Content Searching: The system can search network content for specific patterns, aiding in the detection of custom threats.
Extensible Rule System: Users can define their own detection rules, tailoring Snort to their specific environment and threat landscape.
While Snort itself is open-source, there are premium rule sets and commercial solutions built around Snort that offer enhanced detection capabilities, user-friendly management interfaces, and dedicated support.
Nessus Vulnerability Scanner: Comprehensive Threat Detection
Nessus is a renowned tool in the cybersecurity realm, primarily known for its vulnerability scanning capabilities. Its reputation is built on a foundation of features that make it an indispensable asset for any organization aiming to bolster its security posture.
Detailed Reports: Nessus stands out for its in-depth reports that provide insights into vulnerabilities, potential fixes, and the overall security health of a network
Various Scans: The tool offers a range of scans, catering to different security needs, from patch verification to perimeter defense
Network-wide Coverage: Nessus ensures that no stone is left unturned by covering the entire network, identifying vulnerabilities in every nook and cranny
Contextual Interpretation: The importance of understanding scan tools and interpreting results in context is emphasized. This ensures that vulnerabilities are not just identified but also understood in terms of their potential impact and the threat they pose
While Nessus offers a plethora of features in its open source version, there are advanced features and dedicated support available in its premium versions. These might include more extensive vulnerability databases, integration capabilities, and automated remediation suggestions.
Security Onion: Network Security Monitoring
Security Onion is a Linux distribution tailored for threat hunting, security monitoring, and log management. Its suite of tools and features make it a favorite among security professionals.
Threat Hunting: Security Onion provides tools and interfaces designed to actively search for signs of malicious activities within network traffic
Security Monitoring: The platform offers real-time monitoring capabilities, ensuring that threats are detected as they happen and before they can cause significant damage.
Log Management: With the increasing importance of logs in cybersecurity, Security Onion ensures that logs are not just collected but also analyzed for signs of security incidents.
Network Security Monitoring (NSM): A test without SPAN or tap showed the benefits of deploying OSSEC sensors/agents for broader coverage. This illustrates the value of NSM, providing visibility even when Network Intrusion Detection Systems (NIDS) alerts are evaded or misconfigured
Installation Flexibility: Users have the option to install Security Onion using its ISO image or by adding its PPA to an Ubuntu 16.04 system. This flexibility ensures that users can set up Security Onion in a manner that best fits their operational environment.
While Security Onion offers a robust set of features in its open source version, there might be additional features, integrations, and dedicated support available in premium versions or third-party solutions built around it.
Conclusion: Try These Open Source Endpoint Security Software Tools!
In conclusion, endpoint security is paramount for businesses of all sizes. By leveraging the open source endpoint security software tools mentioned in this guide, businesses can enhance their defenses and ensure they're well-protected against potential cyber threats. We encourage you to explore these tools, integrate them into your security framework, and share your experiences with us. Your feedback can help other businesses make informed decisions and enhance their security posture.